Product Description
1) Female Male different  thread.(NPT ,BSP,BSPT,UNF....) 
2) Media: Compressed air. 
3) Working Pressure: 1.0MPa 
4) Max. Pressure: 1.5MPa 
5) Temperature Range: - 20° ~ 80° 
6) Material: Brass, Carbon steel with Nickel plated, Zinc  plated, Copper plated.   
Our pneumatic quick coupler and plugs are available in  steel, brass, and stainless steel, 
and they can be  interchangeable with many manufacturers. Recommended for  general 
purpose air, water and other low pressure  applications. All hose barbs must be firmly fastened with  
hose clamps or ferrules.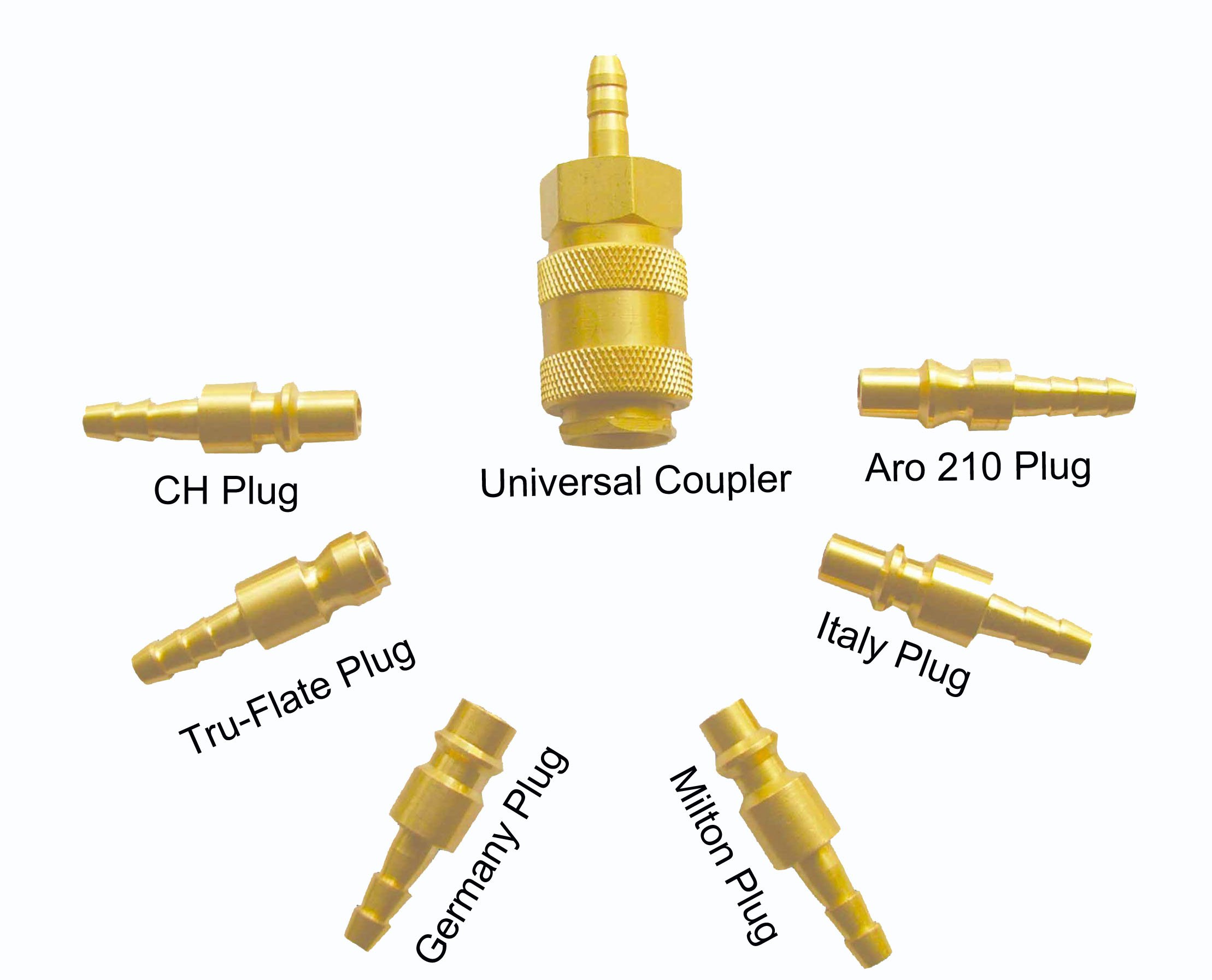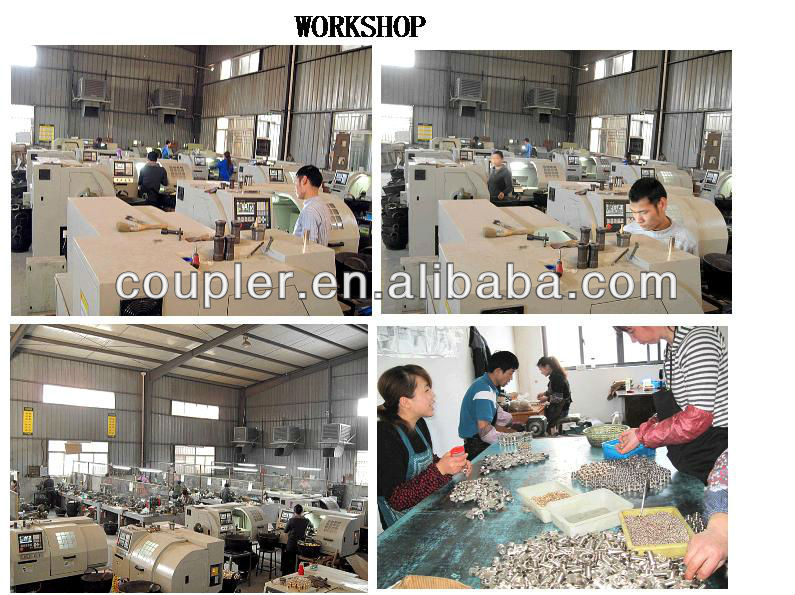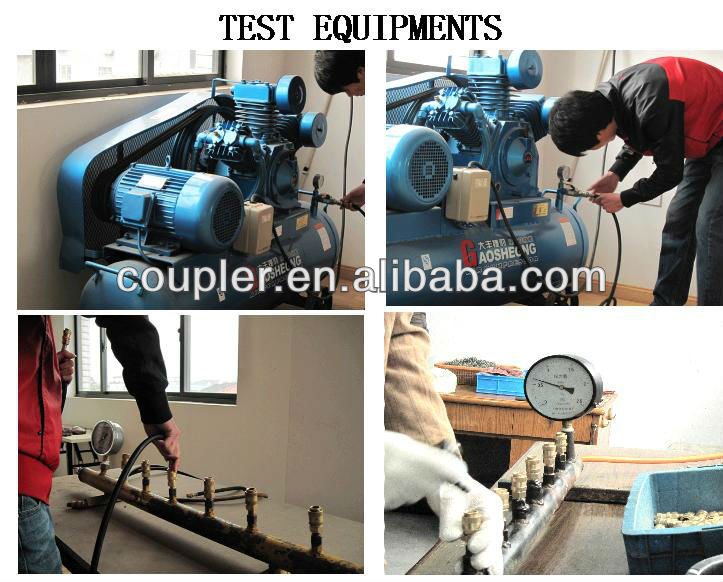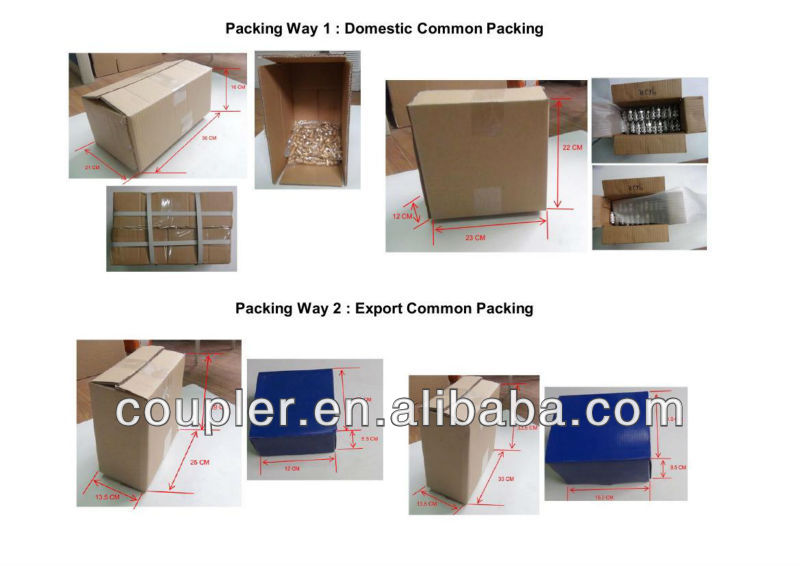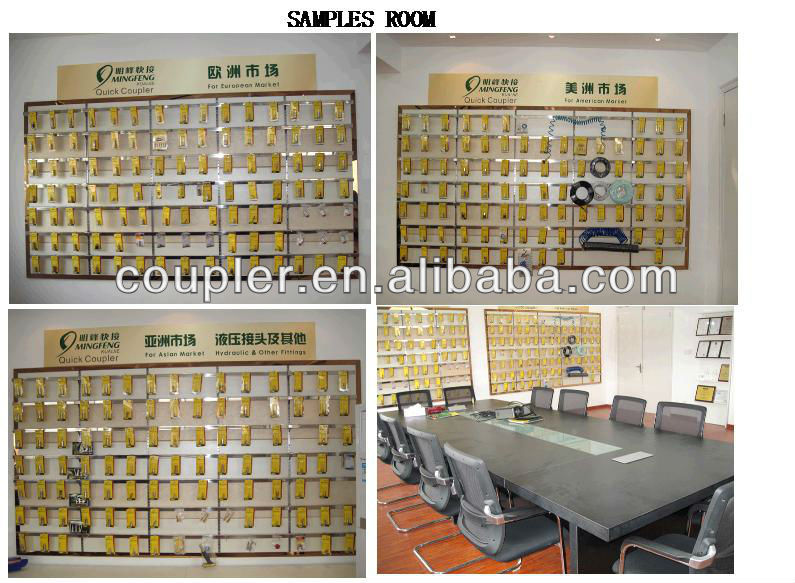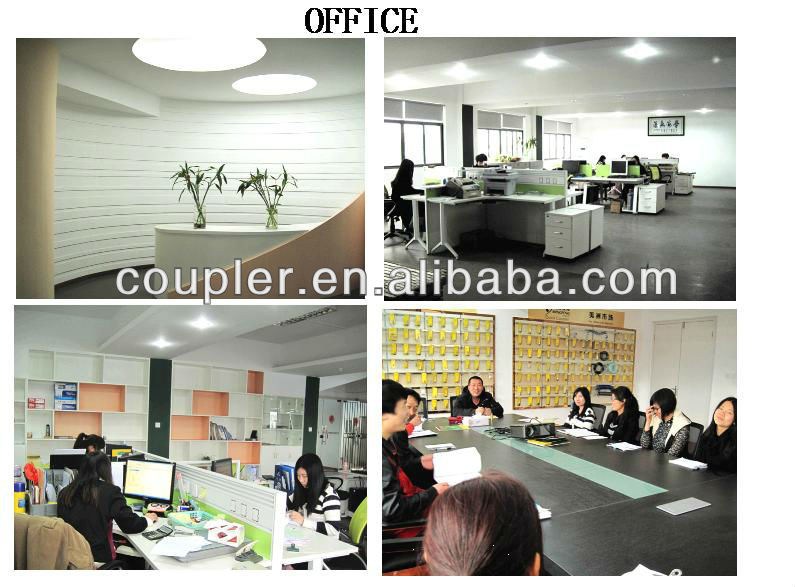 Product Categories : Air Tool Accessories Kit